MICHELIN Guide Thailand 2020
Cuisine de Garden
12/6 Soi Ekkamai 2, Bangkok, 10110, Thailand
1,950 THB • European Contemporary
MICHELIN Guide Thailand 2020
Cuisine de Garden
12/6 Soi Ekkamai 2, Bangkok, 10110, Thailand
1,950 THB • European Contemporary
MICHELIN Guide's Point Of View
Cuisine de Garden was opened in 2017 by an architect couple with a love of food – owners Khun Mon and Khun Peach are there every day to add a personal touch. As the name of their restaurant suggests, all guests are presented with a 10-course tasting menu inspired by nature. The first branch, in Chiang Mai, has the same concept but with a slightly different design.
Show More
Show Less
‹ The MICHELIN Plate: Good cooking
ò Simple restaurant; one of our most delightful places.
Related Reads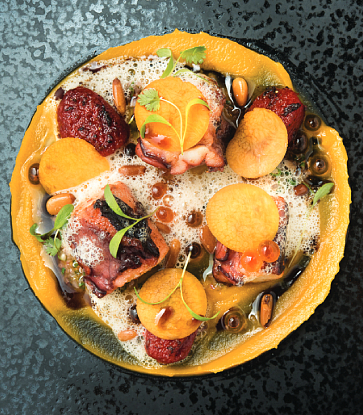 These restaurants offer a globetrotting taste experience without ever having to pack your bags.
Kitchen novices to seasoned cooks will find these basic tips helpful.
Europe is always a good idea.
Subscribe to our newsletter and be the first to get news and updates about the MICHELIN Guide
Subscribe
Follow the MICHELIN Guide on social media for updates and behind-the-scenes information