MICHELIN Guide Thailand 2020
Baan Suriyasai
174 Surawong Road, Bangkok, 10500, Thailand
800 - 3,880 THB • Thai
MICHELIN Guide Thailand 2020
Baan Suriyasai
174 Surawong Road, Bangkok, 10500, Thailand
800 - 3,880 THB • Thai
MICHELIN Guide's Point Of View
The stunning Victorian colonial interior of this 100-year-old building ensures that your dining experience here will be special, while rare royal recipes unearthed by the chefs and owner promise a true culinary journey. Highlights include a refreshing starter of watermelon with toasted fish flakes, while the five spice stew with medium-boiled egg is the house signature dish. Private rooms are perfect for groups of up to 22.
Show More
Show Less
‹ The MICHELIN Plate: Good cooking
ó Comfortable restaurant; one of our most delightful places.
Related Reads
These three fabulous beverages feature unique ingredients and flavour profiles you won't want to miss!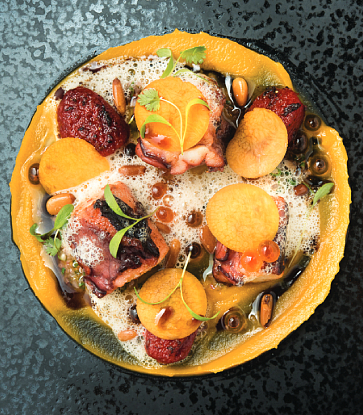 These restaurants offer a globetrotting taste experience without ever having to pack your bags.
Check out this tasty list of restaurants offering online ordering for takeaway or delivery to your door.
Subscribe to our newsletter and be the first to get news and updates about the MICHELIN Guide
Subscribe
Follow the MICHELIN Guide on social media for updates and behind-the-scenes information