MICHELIN Guide Thailand 2020
Baan Khanitha (Sukhumvit 23)
36/1 Soi Sukhumvit 23, Bangkok, 10110, Thailand
700 - 3,000 THB • Thai
MICHELIN Guide Thailand 2020
Baan Khanitha (Sukhumvit 23)
36/1 Soi Sukhumvit 23, Bangkok, 10110, Thailand
700 - 3,000 THB • Thai
MICHELIN Guide's Point Of View
The years have been kind to Baan Khanitha, and the restaurant has been serving refined Thai classics for more than two decades. In Thai, baan translates as "home" and the comforting Thai staples on the menu, the traditional décor, and local families filling the dining room make this a cosy place for dinner. Recommended dishes include lobster green curry and Phad Thai with fresh tiger prawns. Don't miss a selection of soups, like Tom Yam, and the homemade curries here shine.
Show More
Show Less
‹ The MICHELIN Plate: Good cooking
ó Comfortable restaurant
Related Reads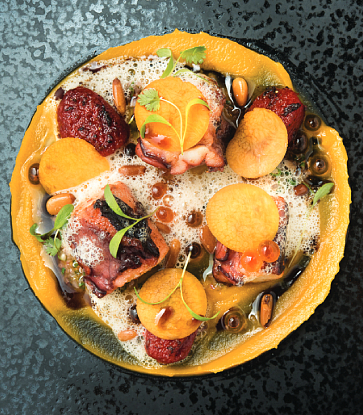 These restaurants offer a globetrotting taste experience without ever having to pack your bags.
In the first of a series of individuals who have had an impact on Thailand's evolving food and beverages scene, Khanitha Akaranitikul explains to the MICHELIN Guide Thailand how she single-handedly carved out her own pathway to success in Thailand's restaurant industry by founding one of the first standalone fine dining restaurant outside a hotel.
Take a Journey through Thailand from northern specialties to southern delights with Michelin Guide and Citibank.
Subscribe to our newsletter and be the first to get news and updates about the MICHELIN Guide
Subscribe
Follow the MICHELIN Guide on social media for updates and behind-the-scenes information