It wasn't love at first sight for Chef Beppe De Vito of one-Michelin-starred restaurant Braci when he first came to Singapore in September 2003.
"I was meant to go back", he explains. As fate would have it, he stayed on and opened a total of 15 restaurants – seven of which he still owns today including Braci and Osteria Art which are listed in the 2017 MICHELIN guide Singapore.
De Vito is certainly not alone. Indeed, Singapore's dining scene would mean little if not for the many chefs from Europe and beyond settling upon our shores to set up, run quality restaurants and train an entire generation of local chefs under their wing. But why did they choose to settle here and what makes Singapore the magnetic gastronomic city it is today?
Uniquely Singapore

One of the reasons according to these acclaimed chefs, is its diversity of cultures and how the old and new embrace.
"It's a melting pot, people are very friendly and hospitable, they are very passionate," says Michael Michaelidis, Executive Chef of three-Michelin-starred restaurant Joël Robuchon Restaurant. The Cannes native arrived in September 2014 and is currently working with a team from 14 different countries.

He adds: "People are knocking on our doors to learn and they want to learn from the beginning. They want myself to train them. We have a lot of respect for each other and we continue to work together."
Part of the allure of this diversity is also Singapore's food culture. When there's time, Michaelidis would head out with his team to visit hawker centres. His particular favourite? Mee goreng.
SEE ALSO: Joel Robuchon Restaurant remains the sole recipient of three Michelin stars in the Singapore guide.
Tetsuya Wakuda, the man behind two-Michelin-starred Waku Ghin chimes in: "Hawker centres – I love them. The only problem is, which one do I have?" he chuckles. "In the beginning I went for char kway teow, but I saw satay, and fishball noodles, I end up ordering everything."
"Everybody is so proud of the food here, it's a social thing, during breakfast, we talk about lunch. When you have lunch, you discuss what you will be having for dinner. They are serious about food. They argue about food. I think that is what makes Singapore exciting, it's a real food city here."
The Love For Food
Indeed, such an approach to food made Singapore fertile ground for a vibrant restaurant scene to blossom.
"Everybody loves to eat, but here, it goes to the next level. People can go out to eat in different restaurants every day," says Julien Royer, the chef of two-Michelin-starred Odette. "What made Singapore really unique is the diversity of the dining scene, and the fact that, people are crazy about food and restaurants."
Still, that hasn't always been the case. The industry didn't quite mature until Marina Bay Sands and Resorts World Sentosa sprung up along with a slate with quality restaurants. With it came capital, talent and access to quality produce.
SEE ALSO: The First Day I Got My Michelin Stars: Julien Royer of Odette
"Since the arrival of celebrity chefs like Robuchon, Guy Savoy and Tetsuya Wakuda, there is this buzz and people are looking for quality and good cuisine," notes Royer. "It has changed drastically in a way that you have a lot more good restaurants now."
It was a breath of fresh air that injected vigour into both the city and the diners here. As the quality of restaurants shot up, so too did diners' expectations.
"Naturally, diners are very demanding, but then the quality is there, the consistency too, so what made Singapore really unique is the diversity of the dining scene, and the fact that, people are crazy about food, about restaurants."
Wakuda agrees: "Singaporean diners are very demanding, which is very hard, so we have to always keep topping up, polishing the standard and thinking about how we can get better, that's what we are trying to do."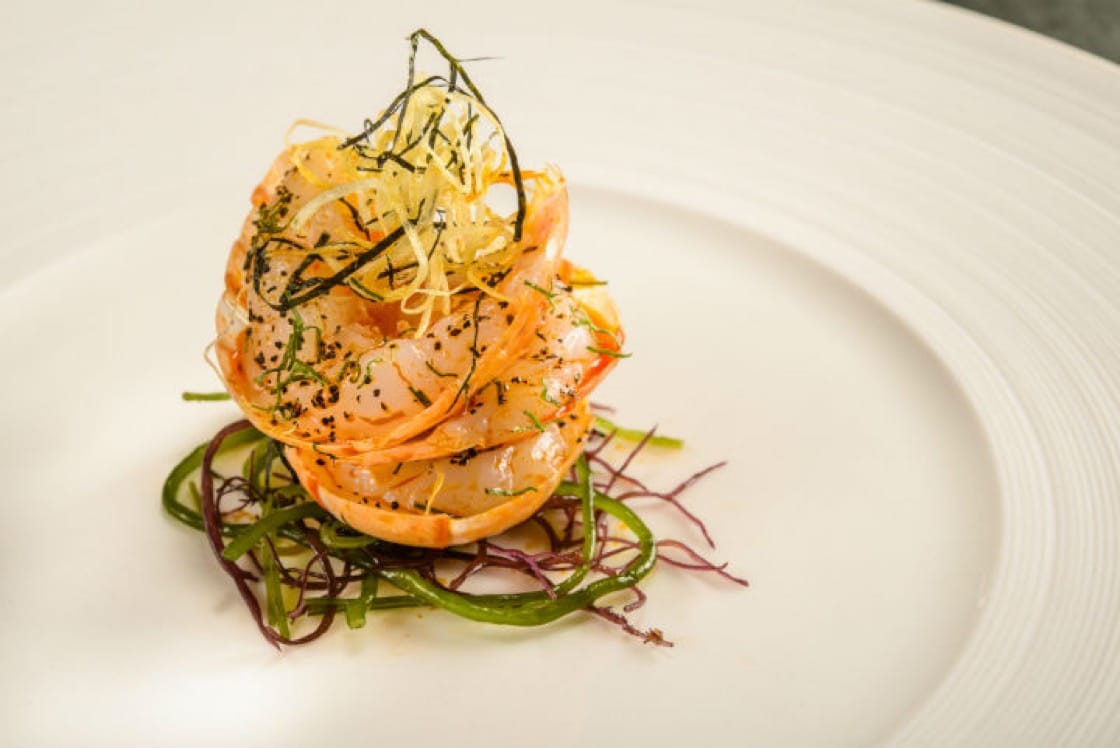 A Shared Sentiment

Despite the challenges, Singapore is especially dear to all the chefs we speak to. For Royer, it was where he realised his dream of opening a restaurant. That it was bestowed with two Michelin stars in the 2016 and 2017 selection was icing on the cake.
"I think I was very lucky to be here in Singapore at the right time and to realise a dream, which is to open a restaurant," he says. "I feel close to Singaporeans who have this deep love for food, and loves the pleasure of eating. This is where I stand very close to people of Singapore. I also love eating, dining out and I think Singaporeans are the nationality that dine out the most in the world and love their food so much, I think this is a connection somewhat for chefs."
For Wakuda, while he hasn't settled down here yet, he visits at least twice a month. "After more than a quarter century, industry friends and guests have become friends. In the last 8 or 9 years, I spent more time here. In the long run, Singapore may become my base, it is one of the easiest and safest places to live in. I can live here for the rest of my life."
De Vito meanwhile believes he feels more local than Italian these days, after having settled down and built a home. After all, this is where he met his wife; his four sons are Singaporean and he has more local friends than foreign ones, including customers he has known for 22 years.

He concludes: "At the end of the day, we are here because of the customers, we are here to feed people, not just with food but with memories and experiences."
SEE ALSO: Beppe De Vito on The Importance of Creating a Culinary Playground