MICHELIN Guide Singapore 2019
Zaffron Kitchen (East Coast)
135-137 East Coast Road, Singapore
15 - 40 SGD • Indian
MICHELIN Guide Singapore 2019
Zaffron Kitchen (East Coast)
135-137 East Coast Road, Singapore
15 - 40 SGD • Indian
MICHELIN Guide's Point Of View
This family-friendly bistro flaunts a faux-industrial look, complete with metal-framed chairs in coordinated colours, exposed brick walls, and an open kitchen. Despite the on-trend décor and tech-savvy iPad menu, the cooking is conventional Northern Indian, with dishes from the tandoor being particular highlights. Fresh ingredients are seasoned with the purest spices to great effect and the popular set lunch on weekdays offers excellent value.
Show More
Show Less
= Bib Gourmand • Inspectors' favourites for good value
ò Simple restaurant
Related Reads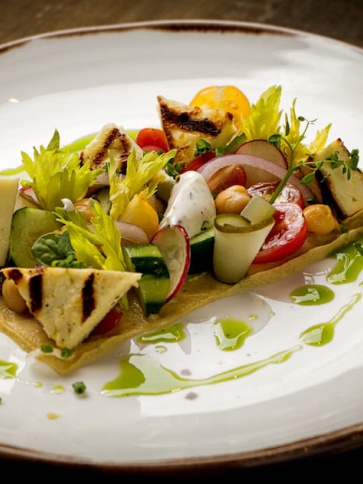 Here are some good-value Michelin-recommended places to head to on Meatless Mondays.
Hurry, hurry, try these Indian, Chinese, Peranakan and Thai curries from Singapore's Bib Gourmand establishments.
Subscribe to our newsletter and be the first to get news and updates about the MICHELIN Guide
Subscribe
Follow the MICHELIN Guide on social media for updates and behind-the-scenes information