Min Jiang
Goodwood Park Hotel, 22 Scotts Road, 228221, Singapore
30 - 150 SGD • Cantonese, Sichuan
Min Jiang
Goodwood Park Hotel, 22 Scotts Road, 228221, Singapore
30 - 150 SGD • Cantonese, Sichuan
MICHELIN Guide's Point Of View
The graceful and immaculately kept Min Jiang has been a celebrated part of Goodwood Park hotel since 1982. It's named after the Min River in the Sichuan province and serves dishes from this region, along with Cantonese specialities. Highlights include crispy chicken, sauteed prawns with dried red chilli, hairy crab in season, and hot and sour soup. The restaurant is also well known for its very popular dim sum, served from trolleys at lunchtime.
Show More
Show Less
‹ The MICHELIN Plate: Good cooking
ô Very comfortable restaurant
Related Reads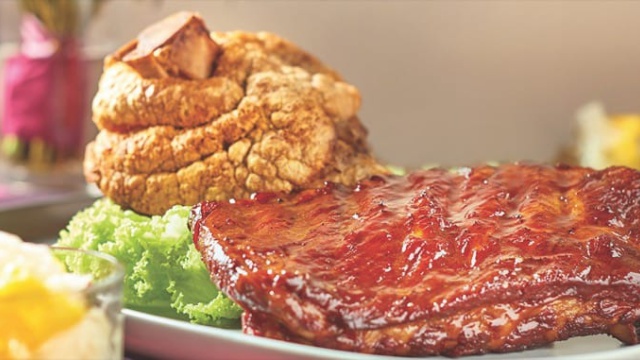 Pig out on these Chinese New Year specials from restaurants and hotels around the island where pork is the star of the show.
Subscribe to our newsletter and be the first to get news and updates about the MICHELIN Guide
Subscribe
Follow the MICHELIN Guide on social media for updates and behind-the-scenes information