Man Fu Yuan
InterContinental Hotel, Level 2, 80 Middle Road, Singapore
50 - 200 SGD • Cantonese
Man Fu Yuan
InterContinental Hotel, Level 2, 80 Middle Road, Singapore
50 - 200 SGD • Cantonese
MICHELIN Guide's Point Of View
A comfortable space, friendly service and a fairly priced menu combine to make this restaurant a good choice. Despite a new head chef at the helm since 2019, the menu hasn't changed much - Cantonese barbecued meats, live seafood and an array of dim sum at lunch. Diners' favourites such as double-boiled black chicken soup with fish maw and conch, as well as tea-smoked duck are still offered. Don't forget to ask about the seasonal specials.
Show More
Show Less
‹ The Plate • Fresh ingredients, carefully prepared: a good meal
ô Very comfortable
Related Reads
From freezer hacks to stock secrets and a special soya sauce and chilli dip recipe, executive chef of InterContinental Singapore Eric Neo shares his top tips for home-cooked hotpot.
This year's offerings include plant-based "meat" fillings, bazhang stuffed in bamboo tubes and a giant pillow good for 10 hungry people.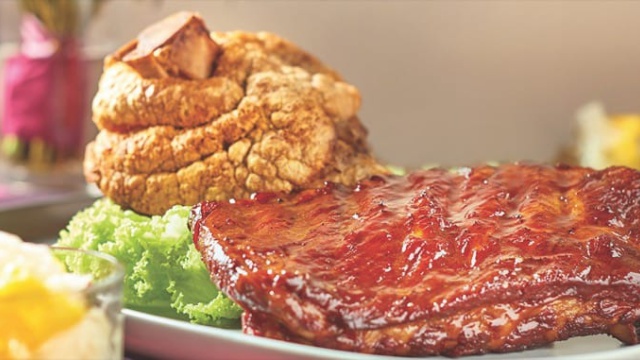 Pig out on these Chinese New Year specials from restaurants and hotels around the island where pork is the star of the show.
Subscribe to our newsletter and be the first to get news and updates about the MICHELIN Guide
Subscribe
Follow the MICHELIN Guide on social media for updates and behind-the-scenes information