Cherry Garden
Mandarin Oriental Hotel, Level 5, 5 Raffles Avenue, Marina Square, Singapore
58 - 140 SGD • Cantonese
Cherry Garden
Mandarin Oriental Hotel, Level 5, 5 Raffles Avenue, Marina Square, Singapore
58 - 140 SGD • Cantonese
MICHELIN Guide's Point Of View
Grace, style and opulence are the hallmarks of this revered Cantonese restaurant within the Mandarin Oriental. A wall of windows lets natural light flood the room at lunch, while at night the well-spaced tables ensure plenty of privacy for intimate dinners. The dishes, from velvety congee to delicious dumplings, are prepared with considerable care. A well-priced weekend dim sum menu offers a great way to experience the kitchen's ability.
Show More
Show Less
‹ The Plate • Fresh ingredients, carefully prepared: a good meal
ô Very comfortable restaurant; one of our most delightful places.
Related Reads
These hotels and restaurants have partnered with wineries to create one-of-a-kind vintages that match their food and mood.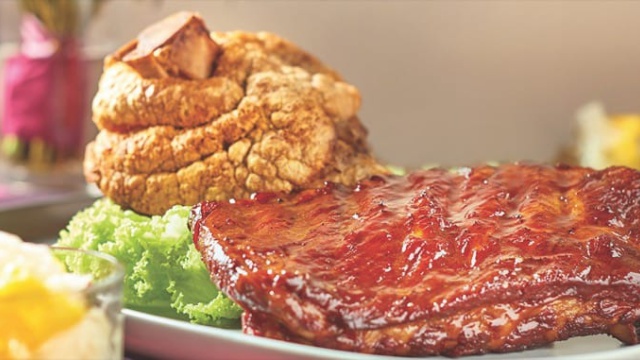 Pig out on these Chinese New Year specials from restaurants and hotels around the island where pork is the star of the show.
Subscribe to our newsletter and be the first to get news and updates about the MICHELIN Guide
Subscribe
Follow the MICHELIN Guide on social media for updates and behind-the-scenes information