Burnt Ends
20 Teck Lim Road, 088391, Singapore
50 - 250 SGD • Barbecue
Burnt Ends
20 Teck Lim Road, 088391, Singapore
50 - 250 SGD • Barbecue
MICHELIN Guide's Point Of View
An obvious choice for meat lovers, it is prized for quality cuts of meat like 65-day dry aged Aussie beef and Blackmore from Victoria sizzling on 4-tonne wood-fired ovens and grills. But this carnivorous paradise also serves king crabs and freshwater marrons, plus a small menu of sides such as smoked quail egg with caviar, and leek with hazelnuts and brown butter. Counter seats let you take in the aroma and feel the heat. Reservations are a must.
Show More
Show Less
m One MICHELIN Star: High quality cooking, worth a stop!
ò Simple restaurant
Related Reads
Meat packs, video tutorials, wine deliveries and even a brand new, full-fledged bakery arm, head chef Yvette Lin rallied her team behind the popular modern Australian barbecue restaurant to trial new innovations, even in these challenging times.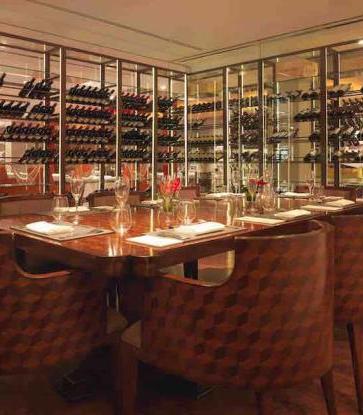 These MICHELIN-listed restaurants are opening their cellar doors and offering their carefully curated wines for takeaway and delivery at special prices.
What started as a simple exchange of text messages between two restaurateurs has ballooned into a 500 venue-strong movement lobbying for the interests of Singapore's food and beverage community.
Subscribe to our newsletter and be the first to get news and updates about the MICHELIN Guide
Subscribe
Follow the MICHELIN Guide on social media for updates and behind-the-scenes information