Bristol is a city with its finger firmly on the pulse when it comes to dining out; its flourishing food scene – with its emphasis on independence and creativity – surely one reason why the city is regularly cited as one of the best places to live in the UK.

Here's our guide to the hottest restaurants in town:

Michelin Star Restaurants


Casamia
Set in the old Bristol General Hospital building on the harbourside and run by Peter Sanchez-Iglesias, Casamia has held a Michelin Star since 2009.
It's welcoming and homely, with a serving team who are charming and professional in equal measure; proof if ever it were needed that a Star doesn't equal stuffy!
The chefs bring the plates to your table themselves, and the skilfully prepared dishes are boldly flavoured and highly creative.

@Casamia_

Paco Tapas
This buzzy tapas bar is owned by the same family as nearby Casamia and named after its patriarch, Mr Sanchez-Iglesias Senior.
The 8-seater counter is set around a large open grill where top quality ingredients are cooked, creating authentic Spanish dishes which are full of flavour.
Try the 'Chef's Menu' for a best-of-the-best tour of Spain, with the likes of clams, jamón croquettes and wood-roast gambas.

@PacoTapas_

wilks
An elegant yet unpretentious neighbourhood restaurant run by experienced couple, James and Christine Wilkins.
Chef James is well-travelled and skilfully balances different textures with flavours from around the globe.
The menu lists top quality French and British ingredients – and dishes are crafted using carefully honed techniques and a light touch.

@wilksrestaurant

Bulrush
A relaxed, cosy restaurant set over two floors; sit downstairs to soak up the atmosphere from the on-view kitchen.
Cooking showcases local – often foraged or organic – ingredients and preserving and pickling play a key role.
The imaginative and well-balanced tasting menu is the most popular choice; combinations are original and provide plenty of contrasts.

@BulrushBS6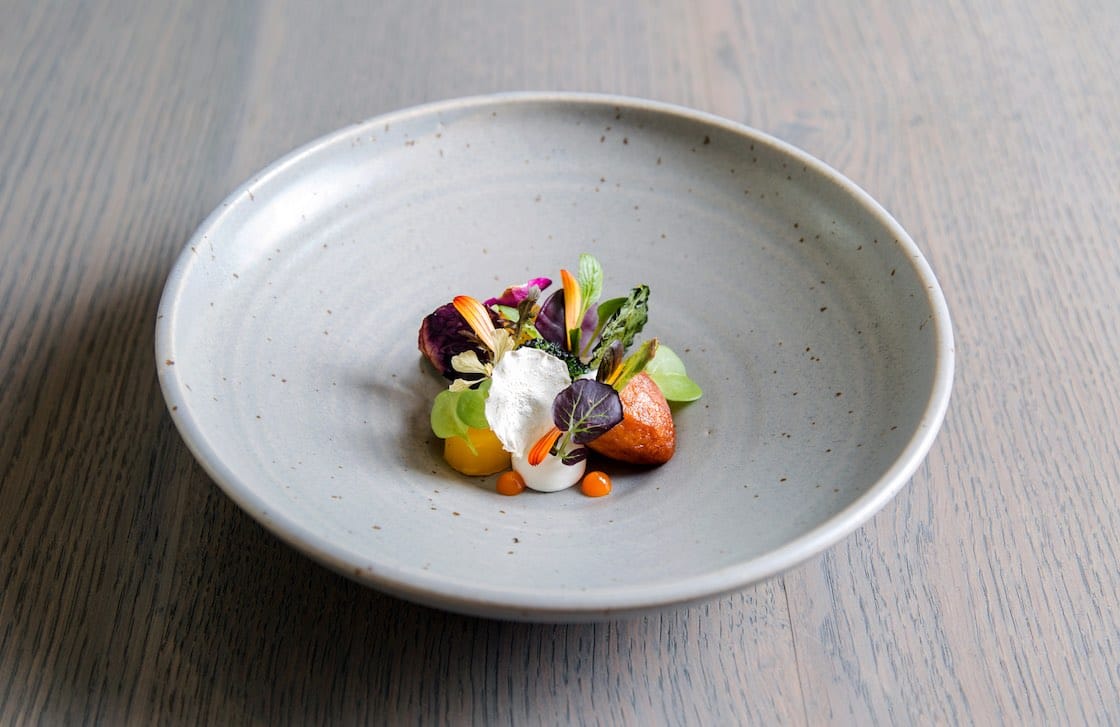 Casamia
Bib Gourmand Restaurants


Bell's Diner & Bar Rooms
This bustling city institution has an über-cool bohemian feel, with evidence of its days as a grocer's shop in each of the little rooms – and vinyl played on an old record player.
The fresh Mediterranean cooking shows a good understanding of ingredients and dishes are full of colour and flavour.
The well written wine list offers some 75 ml nips and service is friendly and engaging.

@BellsDiner

Root
Vegetables take centre stage at this welcoming restaurant, with meat and fish taking a back seat.
It's set in five first floor shipping containers on the Wapping Wharf redevelopment; the large terrace is a popular spot come summer – and the young team run the place with smiles on their faces.
Seasonal produce from small local suppliers is used in simple yet flavour-packed combinations; they reckon 3 small plates per person is about right.

@RootBristol

Tare
Also located in several shipping containers on the popular Wapping Wharf redevelopment – and named after the term for their empty weight – is this tiny restaurant with space for only ten tables, run by two young chefs and their charming team.
The concise menu lists creative modern dishes – which are both pretty on the plate and super tasty.

@tarebristol

Tare
Michelin Plate Restaurants


Second Floor at Harvey Nichols
A welcoming refuge when the shopping gets too much.

@HarveyNichols

Adelina Yard
Tasty modern cuisine overlooking the quay.

@AdelinaYard

BOX-E
Intimate 14 seater restaurant on Wapping Wharf.

@boxebristol

No Man's Grace
Unfussy cooking and a neighbourhood vibe.

@NoMansGrace

Nutmeg
Authentic Indian cuisine from all 29 states.

@nutmegbristol

Wilsons
Gutsy, generous plates from a charming chef.

@JanWilsons

Kensington Arms
Welcoming pub serving local seasonal fare.

@kensingtonarms

Victoria Park
Pub classics, pizza and a great garden.

@TheVictoriaPark


Cover Photo Credit: Diego_Torres