Magazine
The green clover icon was first unveiled in the MICHELIN Guide France 2020 to highlight restaurants that promote sustainable dining.
The best of the MICHELIN Experience in your inbox
Stay on the top of the best restaurants, offers, lifestyle, and events recommended in our guide cities.
Subscribe
Features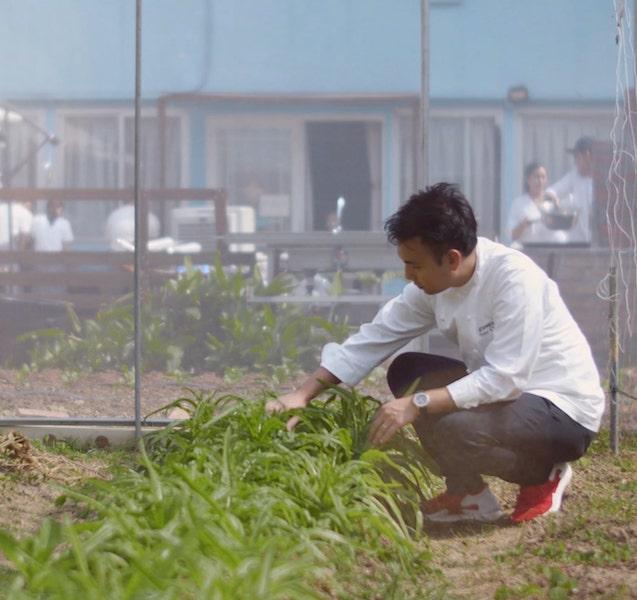 Chef Vicky Cheng of one-MICHELIN-starred VEA showcases the tasty results of cooking with vegetables grown from recycled coffee grounds at a special "farm-to-table" luncheon held last November.
We asked some of our inspectors to share with us the ingredients they love the most and why.
Restaurant and culinary experts from around the region discuss the up-and-coming food trends for 2020.
People
The chef behind two-MICHELIN-starred Alma in Lisbon presents his artful interpretation of salted cod, a quintessential Portuguese dish.
After 13 years, chef Gert de Mangeleer ceased operations at his Flanders restaurant Hertog Jan in Bruges, Belgium, but he keeps himself busy opening new restaurants and mentoring chefs.
He has made over 13 iterations of Peking duck and 50 batches of Cantonese steamed sponge cake to date.
News & Views
The green clover icon was first unveiled in the MICHELIN Guide France 2020 to highlight restaurants that promote sustainable dining.
This year's edition includes 63 new starred restaurants as well as the launch of a new symbol that shines the spotlight on chefs who are embracing sustainable gastronomy.
This year's guide features eight new one star restaurants, including three former Bib Gourmands.
Travel
Four restaurants — Kadowaki, Ginza Shinohara, Inua and Prisma — entered the top 2- and 3-starred tiers of the MICHELIN Guide Tokyo 2020 for the first time. Here's what our inspectors were impressed by.
From stunning views across the Thai capital, to menus that offer "folksy" local ingredients and slivers of nostalgia, these are what most impressed the MICHELIN inspectors in Thailand from this year's new star selections.
Taiwanese traditional markets have a unique charm that gives you a sense of the vibrant local lifestyle.
Dining Out
Living above a popular claypot eatery in Hong Kong's Sai Wan district prompted Sheung Hei chef-owner Lam Weng Hong to start his own. The result: a decade-old eatery that has grown from local hangout to global hotspot.
Seven acclaimed chefs flew in from all around the world to create an elaborate 7-course meal centred around the theme of "Sustainability Through Motion".
Here's what most impressed the MICHELIN inspectors in Hong Kong and Macau from this year's 16 new star additions.
Dining In
The natural fragrance of dried tangerine peels make them a great addition to a slew of traditional Cantonese dishes.
After brewing your cup of coffee, do not let the coffee grounds go to waste — they can be given a new purpose if you know the ways. Here are five suggestions on how to put them to good use.
In traditional Cantonese cooking, lacy pork caul fat is the secret to injecting extra aroma and a loose, crispy texture to the dishes.
Wellness
Cactus, quinoa and emblic are just some of the food you can take to stay cool even as temperatures rise this month.
When it comes to the food of the future, insects might just be the next bug thing.
If you haven't thought about adding these ingredients into your beverages, this might be your time to jump onboard.
Subscribe to our newsletter and be the first to get news and updates about the MICHELIN Guide
Subscribe
Follow the MICHELIN Guide on social media for updates and behind-the-scenes information