MICHELIN Guide United Kingdom
Osteria
71 High Street, North Berwick, EH39 4HG, United Kingdom
22 - 55 GBP • Italian
MICHELIN Guide United Kingdom
Osteria
71 High Street, North Berwick, EH39 4HG, United Kingdom
22 - 55 GBP • Italian
MICHELIN Guide's Point Of View
The name belies the appearance of this smart family run restaurant but it does conjure up the right image of the food: honest, 'nonna-style' dishes that are authentically Italian to the core. Flavours burst through and the lunchtime set menu is a hit with the locals. Service is sweet and endearing.
Show More
Show Less
‹ The MICHELIN Plate: Good cooking
ó Comfortable restaurant
Related Reads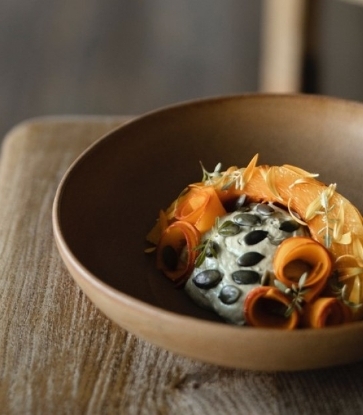 Which Scottish Restaurants were recognised in this year's Michelin Guide?
Subscribe to our newsletter and be the first to get news and updates about the MICHELIN Guide
Subscribe
Follow the MICHELIN Guide on social media for updates and behind-the-scenes information