MICHELIN Guide United Kingdom 2020
Ruin Beach Café
Old Grimsby, Tresco, TR24 0QQ, United Kingdom
26 - 45 GBP • Mediterranean Cuisine
MICHELIN Guide United Kingdom 2020
Ruin Beach Café
Old Grimsby, Tresco, TR24 0QQ, United Kingdom
26 - 45 GBP • Mediterranean Cuisine
MICHELIN Guide's Point Of View
Relaxed beachside restaurant in an old smugglers cottage – part of an aparthotel. The rustic room is decorated with striking Cornish art and opens onto a terrace with superb St Martin views. Colourful Mediterranean dishes have big, bold flavours; seafood and pizzas from the wood-burning oven are a hit.
Show More
Show Less
‹ The MICHELIN Plate: Good cooking
ò Simple restaurant; one of our most delightful places.
Related Reads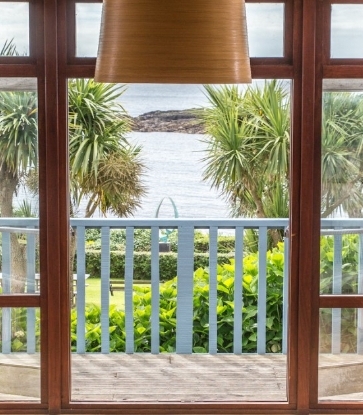 Where to Dine Alfresco this Summer
Subscribe to our newsletter and be the first to get news and updates about the MICHELIN Guide
Subscribe
Follow the MICHELIN Guide on social media for updates and behind-the-scenes information