MICHELIN Guide Washington, D.C. 2020
Chercher
1334 9th St. NW, Washington, D.C., 20001, United States
15 - 25 USD • Ethiopian
MICHELIN Guide Washington, D.C. 2020
Chercher
1334 9th St. NW, Washington, D.C., 20001, United States
15 - 25 USD • Ethiopian
MICHELIN Guide's Point Of View
Set on the second floor of a townhouse just outside Little Ethiopia, this tidy jewel may have the bright walls and exposed brick so often seen in mom-and-pop spots, but rest assured that it delivers more than just a spicy stew with a home-kitchen feel. Expect authentic items native to the culturally rich region of the namesake mountains. Rip off a piece of the cool and lacy injera and then dig into the lamb wat, a tender stew fueled by the fiery notes of berbere. Simmered vegetables add a welcome dose of earthy flavor on the side, but wait, what's that over there? It's the under-the-radar and off-the-menu dishes that lure expats with bated breath. The larger—and swankier—sibling in Arlington's Court House neighborhood is a boon for Virginia residents.
Show More
Show Less
= Bib Gourmand • Inspectors' favourites for good value
ò Simple restaurant
Related Reads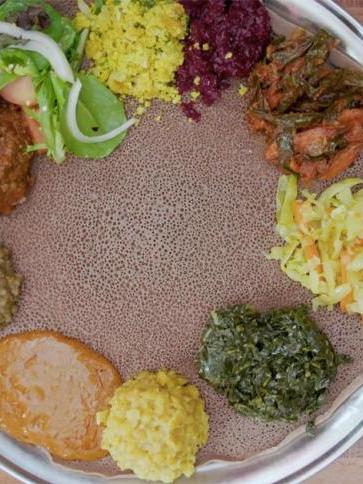 Alemayehu Abebe's darling Washington, D.C. eatery is named for the Ethiopian region in which he's from.
These District restaurants don't skimp on taste.
Explore the wonders of Ethiopian cuisine at these five MICHELIN-recommended restaurants.
Subscribe to our newsletter and be the first to get news and updates about the MICHELIN Guide
Subscribe
Follow the MICHELIN Guide on social media for updates and behind-the-scenes information