MICHELIN Guide New York State 2020
Faro
436 Jefferson St., Brooklyn, 11237, United States
25 - 115 USD • American
MICHELIN Guide New York State 2020
Faro
436 Jefferson St., Brooklyn, 11237, United States
25 - 115 USD • American
MICHELIN Guide's Point Of View
"Earth, Wheat, Fire" is Faro's motto and it is a perfect encapsulation of this concise menu, which is designed around seasonal vegetables and excellent house-made pastas. The scent of wood smoke in the air may be the ultimate amuse-bouche and an accurate prelude to the savory courses that are to follow. Beef tartare with a Swiss chard garnish, mixed with fire roasted Badger Flame beets and nutty-creamy tofu made with hazelnuts is a delicious beginning. Or, try the winter mushroom with whipped ricotta. It's a well-curated presentation that shows how serious this kitchen really is. Don't leave without tasting the turtle tart. That biscuit crust filled with a dark, rich caramel-chocolate interior is guaranteed to make you swoon every time.
Show More
Show Less
‹ The Plate • Fresh ingredients, carefully prepared: a good meal
ó Comfortable restaurant
Related Reads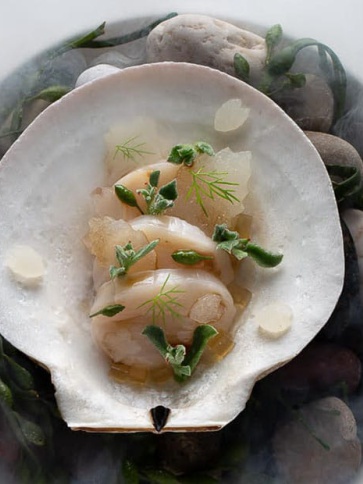 Blanca's Carlo Mirarchi, The Musket Room's Matt Lambert, and Faro's Kevin Adey are cooking alongside Carrie and Rupert Blease this week.
Chefs get tested in our new video series.
Comforting pasta gets more richness from chicken cooked in duck fat.
Subscribe to our newsletter and be the first to get news and updates about the MICHELIN Guide
Subscribe
Follow the MICHELIN Guide on social media for updates and behind-the-scenes information