Magazine
Alemayehu Abebe's darling Washington, D.C. eatery is named for the Ethiopian region in which he's from.
The best of the MICHELIN Experience in your inbox
Stay on the top of the best restaurants, offers, lifestyle, and events recommended in our guide cities.
Subscribe
Features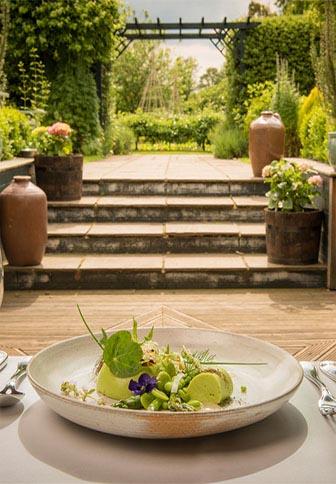 Browse spots where you're guaranteed to find a snug vibe this winter
Nineteen gourmet-level gifts to help you commemorate Cupid's holiday.
The MICHELIN Guide dedicates a series of videos to the bond between a producer and a chef. For the first episode, we went to meet Eric Jacquier, fisherman on Lake Geneva, with chef Yoann Conte (Restaurant Yoann Conte, Annecy).
Dining Out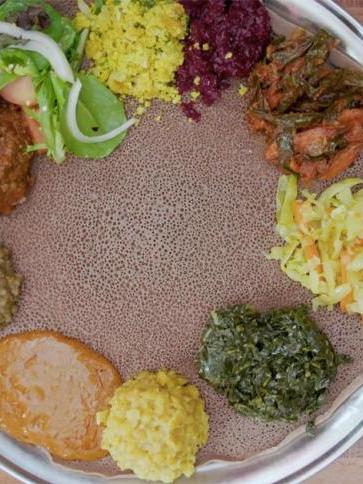 Alemayehu Abebe's darling Washington, D.C. eatery is named for the Ethiopian region in which he's from.
From far and wide, taste the freshest catch at these D.C. restaurants.
The event runs from January 24 through February 9.
People
Get to know the chef behind Keller's hot spot radiating with old-school glamour.
Like a culinary anthropologist, Mehrotra visits relatives in various parts of India, searching out dish after dish.
The 45-year-old is here to change the world, one charity at a time.
Dining In
Whip up this decadent cake by D.C.-based chef Ryan Ratino.
Chef Katie Button bakes these popular almond cookies during the holidays.
L'Artusi pastry chef Jessica Craig shares her recipe for this dessert that is perfect for apple season.
Travel
From Napa to Healdsburg, here's how to make the most of your stay.
It's not just about the food—it's about the experience.
Tacos, craft cocktails and original California culture unite in this vibrant coastal city.
News & Views
This year's edition includes 63 new starred restaurants as well as the launch of a new symbol that shines the spotlight on chefs who are embracing sustainable gastronomy.
Michelin is pleased to unveil the selection of its 2020 Guide France, which is launched today and includes 63 new starred restaurants. In total, 628 Michelin-starred establishments, distributed throughout the country, are featured in the MICHELIN Guide France 2020. In addition to the star selection, this year is also marked by the Guide's desire to shine the spotlight on chefs who are embracing more sustainable gastronomy, by highlighting their initiatives and facilitating their identification through the creation of a new pictogram.
This year's guide features eight new starred restaurants.
Wellness
These beautiful bivalves offer a variety of vitamins and nutrients.
When it comes to the food of the future, insects might just be the next bug thing.
Thanks in part to the keto diet trend, good fats are all the rage. And surprise, surprise—pork fat is in, skim milk is out.
Subscribe to our newsletter and be the first to get news and updates about the MICHELIN Guide
Subscribe
Follow the MICHELIN Guide on social media for updates and behind-the-scenes information